How Mediation Firms can use Linkedin to connect with Attorneys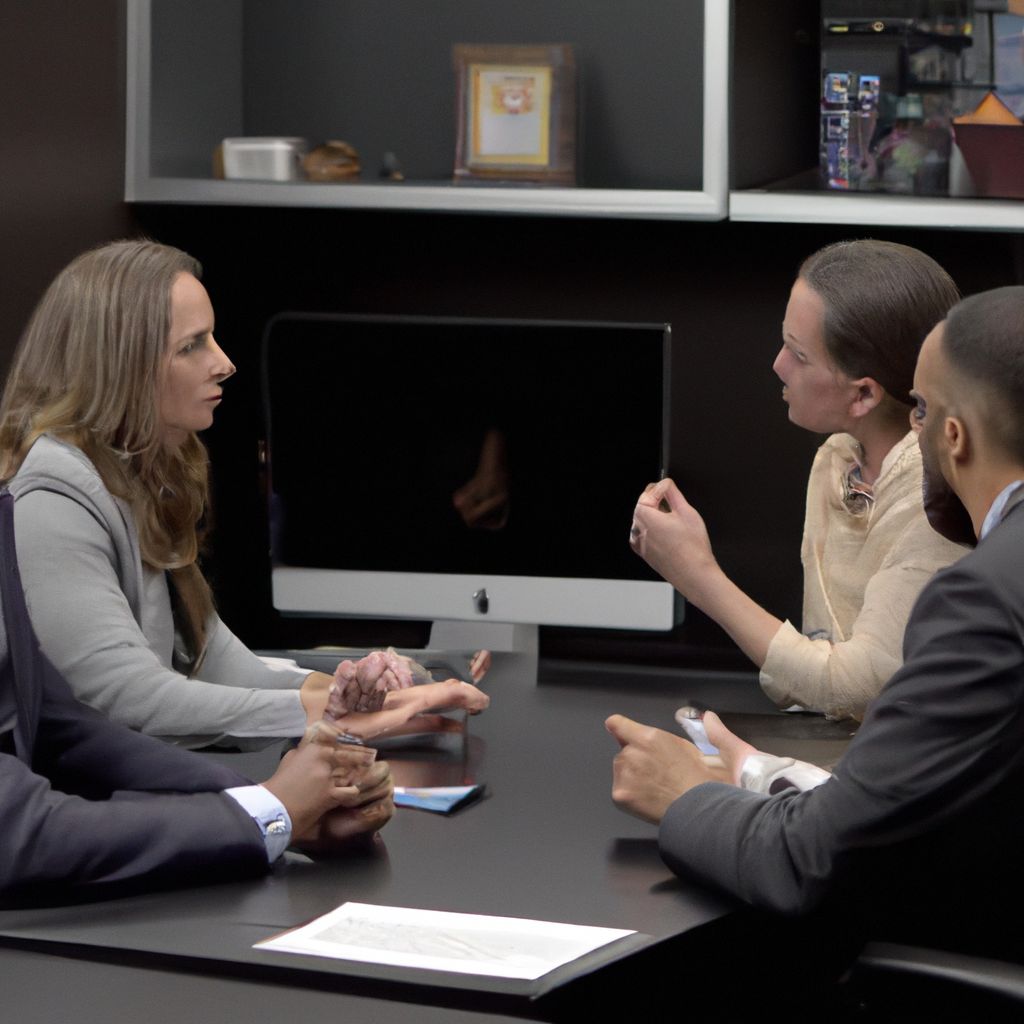 LinkedIn: A powerful platform for mediation firms to connect with attorneys in an efficient and effective manner. With over 770 million users, it provides a vast network of legal professionals.
Firms can showcase their expertise, highlight services, and engage with those seeking alternative dispute resolution. A compelling profile helps to communicate a value proposition and attract potential clients.
Advanced search filters allow firms to target practice areas or geographic regions. This tailored approach increases the likelihood of connecting with the right attorneys.
Groups and communities offer discussion and insight. Joining these groups allows firms to become thought leaders in alternative dispute resolution. This establishes credibility and opens up collaboration and referral opportunities.
Why Mediation Firms should use LinkedIn
Mediation firms can take advantage of LinkedIn's powerful features. It's an amazing opportunity to make connections in the legal community.
Create a profile and show off your expertise, experience, and success stories. This will help attorneys looking for mediation services to find you.
Also, use LinkedIn's messaging feature to talk with individual attorneys. Build relationships and trust through this personalized approach.
LinkedIn also provides marketing tools to reach attorneys. This includes sponsored content and targeted ads to promote your services.
Jaffe PR found that 96% of law firm leaders use social media for work, and LinkedIn is the most popular choice.
Maximize your potential by connecting with attorneys on LinkedIn. Mediate your way to success!
Setting up a LinkedIn Profile for a Mediation Firm
Stand out in the virtual courtroom! Create a compelling profile to connect with attorneys and legal professionals on LinkedIn.
Choose a professional profile picture that reflects your firm's brand.
Craft a captivating headline and summary to highlight your firm's expertise in mediation.
Include experience, skills and endorsements that showcase your strengths.
Connect with attorneys, legal professionals and industry influencers to expand your reach.
Engage in meaningful conversations and participate in relevant groups and discussions.
Showcase your firm's work by sharing case studies or success stories in the "Featured" section.
Request recommendations from satisfied clients and colleagues to build credibility.
Utilize LinkedIn's messaging feature to explore potential collaboration opportunities.
Regularly refresh your profile with fresh content, such as recent successful case outcomes or insights into changing legal landscapes, to demonstrate the dynamic nature of your firm and keep attorneys engaged.
Building a Network on LinkedIn
Networking on LinkedIn is key for mediation firms who want to link up with lawyers. Here are five tips to help you use this platform smartly:
Use your profile: Craft a pro and captivating profile featuring your expertise, experience, and niche. Incorporate relevant keywords for better visibility on LinkedIn search results.
Connect strategically: Connect with attorneys in your target market or those who specialize in complementary fields. Personalize each request, showing the advantages of connecting.
Join groups: Find and join groups on LinkedIn where attorneys gather and talk about legal matters or seek professional support. Participate in the discussion to show off your knowledge and build relationships.
Share valuable content: Post articles, insights, case studies, or legislative updates connected to mediation. Doing this will make you an authority in the field and keep you on potential attorney connections' minds.
Engage in discussions: Interact with lawyers by commenting on their posts or offering insightful opinions. This proves your expertise and helps you form meaningful connections.
Also, take advantage of these features on LinkedIn:
Recommendations: Ask satisfied customers and professionals you've worked with for recommendations. Positive feedback boosts your credibility and attracts attorney partners.
Finally, here's a pro tip: Consistency is essential on LinkedIn. Keep your profile updated, stay active with your connections, and share valuable content to form a strong network of attorneys interested in your mediation services.
Utilizing LinkedIn Features for Effective Networking
In today's digital age, LinkedIn is invaluable for mediation firms looking to connect with attorneys and build networks. By tapping into its features, firms can make meaningful connections, expand their reach, and become trusted legal partners.
Here are some tips to maximize your LinkedIn usage:
Optimize your profile: Fill it out completely with up-to-date info. Highlight your mediation services and include relevant keywords. Use a professional headshot and craft a summary that shows your value.
Join groups: LinkedIn offers groups tailor-made for legal professionals. Participate in discussions, share insights, and build relationships with attorneys who may need mediation services.
Leverage search filters: Use LinkedIn's advanced search feature to find and connect with attorneys based on criteria, like location, practice area, or years of experience. This will help you make more relevant connections and increase chances of forming partnerships.
Plus, there's more! Consider utilizing background images to showcase your brand, publishing content related to mediation or industry trends, and messaging potential attorney contacts.
Effective networking requires consistent effort and engagement on LinkedIn. Update your profile, foster connections through group participation, use search filters, and explore additional features. Start building a strong network of attorney contacts, and stay ahead in the legal landscape. Unleash the power of LinkedIn's search to find attorneys faster than a T-Rex chasing a lawyer. Don't miss out on this opportunity!
Leveraging LinkedIn's Advanced Search Function
Mediation firms can use LinkedIn's Advanced Search Function for searching attorneys. This feature offers keywords, connections, location, industry, experience level, and practice area filters. It also includes language proficiency and school attended.
To make the most of this powerful tool, follow these suggestions:
Pick Keywords Relevant to Your Field: Choose words that relate to your work and audience. This will help you target attorneys who are qualified and experienced.
Grow Your Network Via Connections: Make use of existing links in the legal sector. Start conversations and form relationships that are advantageous.
Use Location Filters: If your firm specializes in particular areas or jurisdictions, filter search results accordingly.
This way, mediation firms can connect with attorneys, build trust, and increase their reach in the legal world. To gain credibility on LinkedIn, it's not just about the number of connections, but rather the number of lawyers who accept your friend request.
Building Credibility and Authority on LinkedIn
Maximizing your credibility and authority on LinkedIn is very important for mediation firms that want to connect with attorneys. To be seen as trustworthy and reliable, there are some key strategies to follow.
First, upgrade your LinkedIn profile. Give an extensive overview of your experience, knowledge, and qualifications in mediation. Use industry-specific terms to make it easier for attorneys to find you.
Then, always share content related to mediation on your LinkedIn feed. This may include articles, case studies, and insights into the legal industry. By doing this often, you will be seen as an expert in the field and grab the attention of attorneys.
In addition, take part in groups and discussions related to mediation. Showcase your expertise, give advice, and ask questions. Not only does this demonstrate your skills, but also helps you build relations with attorneys who may be interested in mediation services.
Moreover, consider writing articles or posts on LinkedIn's publishing platform. This allows you to show off your knowledge in a more in-depth format and gives attorneys a chance to learn about mediation processes and its advantages.
Also, request recommendations from clients or colleagues who have worked with you before. These testimonials add trustworthiness to your profile and act as social proof of your abilities.
In conclusion, it's essential for mediation firms to establish credibility and authority on LinkedIn. By optimizing your profile, sharing valuable content, taking part in discussions, writing articles, and getting recommendations, you can become a trusted specialist in mediation.
Tracking and Analyzing LinkedIn Performance
Metrics like Profile Views, Connections, and Engagement Rate tell mediation firms how successful their LinkedIn content and engagement is.
Profile Views measure the amount of times attorneys view a firm's profile. Connections are the number of attorneys who have connected with the firm. Engagement Rate is the percentage of attorneys who have interacted with the firm's content, e.g. liked, commented, or shared it.
Demographics such as location, industry, and job titles of an audience can be gathered from LinkedIn analytics. This lets mediation firms tailor their messages and create meaningful connections with attorneys from certain regions or practice areas.
For example, a mediation firm used LinkedIn to contact attorneys specializing in employment law. They found that posts about workplace conflict resolution had high engagement. With this knowledge, they changed their content strategy, leading to increased visibility among their target audience and more attorney connections.
In conclusion, tracking and analyzing LinkedIn metrics allow firms to assess their outreach and optimize their networking strategies. Knowing which content resonates with attorneys and using demographic insights, firms can effectively connect with the right professionals on LinkedIn. Conflict can turn into connection requests accepted!
Conclusion
LinkedIn is an awesome way for mediation firms to get in touch with attorneys. This professional networking site can help them grow their network in the legal sector. They can promote their services, share relevant material, and chat with lawyers. This builds credibility and opens up possibilities for new collaborations and referrals. Plus, LinkedIn keeps them updated on the latest trends in the legal world, so they can adapt their strategies.
For success on LinkedIn, firms must have optimized profiles. This means a detailed description of what they offer and using the right keywords. They should also post useful content about mediation and industry insights to be seen as an authority.
Engaging with attorneys is vital. Joining groups and taking part in discussions, giving advice, or responding to their questions is a good start. Also, look for opportunities to collaborate on projects or events. This could lead to attorneys needing mediation services in the future.
Remember: Consistently update your profile and interact with other experts in the field. This could mean getting more clients or collaborators.
Frequently Asked Questions
FAQ 1: How can mediation firms benefit from using LinkedIn to connect with attorneys?
LinkedIn provides a professional platform where mediation firms can establish connections with attorneys, creating opportunities for collaboration, referrals, and networking. By leveraging LinkedIn's extensive network, mediation firms can enhance their visibility within the legal community and attract potential clients.
FAQ 2: How can mediation firms optimize their LinkedIn profiles to attract attorneys?
To attract attorneys on LinkedIn, mediation firms should focus on creating a compelling and professional profile. This includes showcasing their expertise in mediation, describing their services, sharing success stories, and highlighting any specific niches or specialties. It is also crucial to engage with other professionals by posting informative content and participating in relevant LinkedIn groups.
FAQ 3: How can mediation firms find and connect with attorneys on LinkedIn?
There are several ways mediation firms can find and connect with attorneys on LinkedIn. They can search for attorneys using keywords, location, and connections. Additionally, mediation firms can join professional groups related to the legal field and actively participate in discussions, allowing them to connect with attorneys who share similar interests and goals.
FAQ 4: What strategies can mediation firms employ to engage with attorneys on LinkedIn?
Mediation firms can engage with attorneys on LinkedIn by regularly sharing valuable content, such as articles, case studies, or industry insights, that would interest attorneys. They can also provide thoughtful comments and feedback on attorneys' posts, participate in legal discussions, and offer to connect and collaborate on relevant projects.
FAQ 5: How can LinkedIn Premium help mediation firms in connecting with attorneys?
LinkedIn Premium offers additional features and benefits that can assist mediation firms in connecting with attorneys. With Premium, firms can message and connect directly with attorneys outside their network and access advanced search filters to find attorneys based on specific criteria. Additionally, Premium provides insights on who viewed the firm's profile, helping identify potential attorney connections.
FAQ 6: Are there any LinkedIn etiquette guidelines mediation firms should follow when connecting with attorneys?
Yes, mediation firms must adhere to proper LinkedIn etiquette when connecting with attorneys. It is vital to send personalized connection requests, explain the reason for connecting, and express genuine interest in establishing a professional relationship. Additionally, firms should avoid excessive self-promotion and focus on building mutually beneficial connections by offering value and demonstrating professionalism.